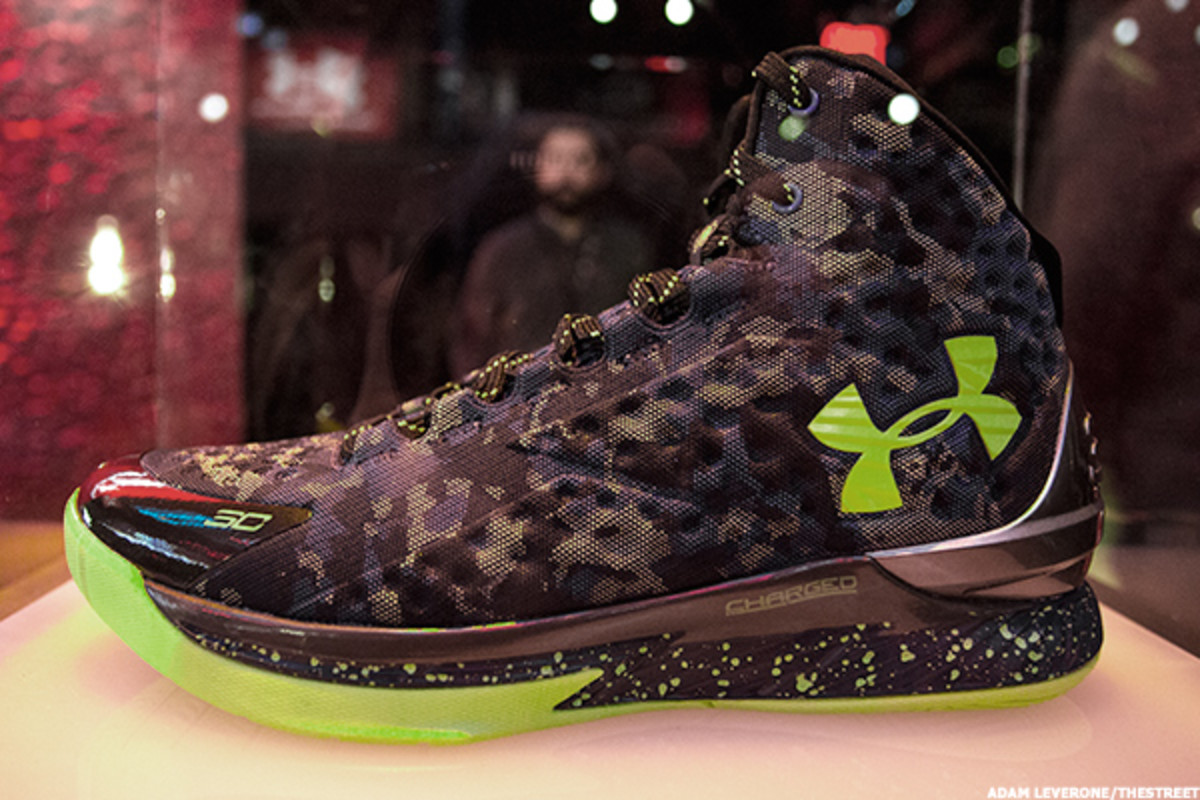 Under Armour  (UAA) – Get Report introduced its first custom shoe platform called UA ICON on Wednesday, which allows users to customize three of the company's sneaker styles with pre-loaded colorways as well as image uploading options. 
The Curry 1 basketball shoe, Highlight football cleat, and Clutchfit Force golf cleat are currently available for customization at the UA icon website. 
Users start with a basic white palate and are given the option to customize each section of the shoes in any way they see fit. 
Under Armour shares have been under pressure recently partly because of an under-performance of its basketball shoe business. Under Armour shares were up nearly 3% in morning trading Wednesday. 
Retail's downturn giving you the blues? Jim Cramer has a list of retailers that are currently oversold, giving investors a leg up one of the market's most volatile sectors.
Click here for the latest business headlines.